Charlie's Chocolate Fountain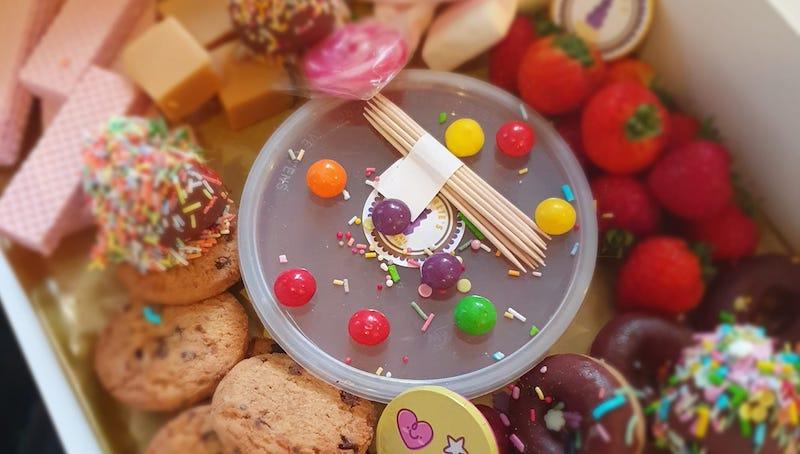 New Mini Pumpkin graze box for 1!!
Another spooky creation added to our grizzly Halloween collection. Mini pumpkin graze box for 1 Includes *Pumpkin marshmallows *Mini Chocolate Donuts *Mini Waffle Bites *Mini fudge bites *Mini Chocolate oreos *Mini brownie bites Spooky lollies,Halloween themed sweets ,pumpkin Chocolate balls ,Chocolate coins and finished off with our signature pot of Belgian milk chocolate and sprinkles. Please let us know of any allergies before placing an order with us.
Wed, 12th October 2022